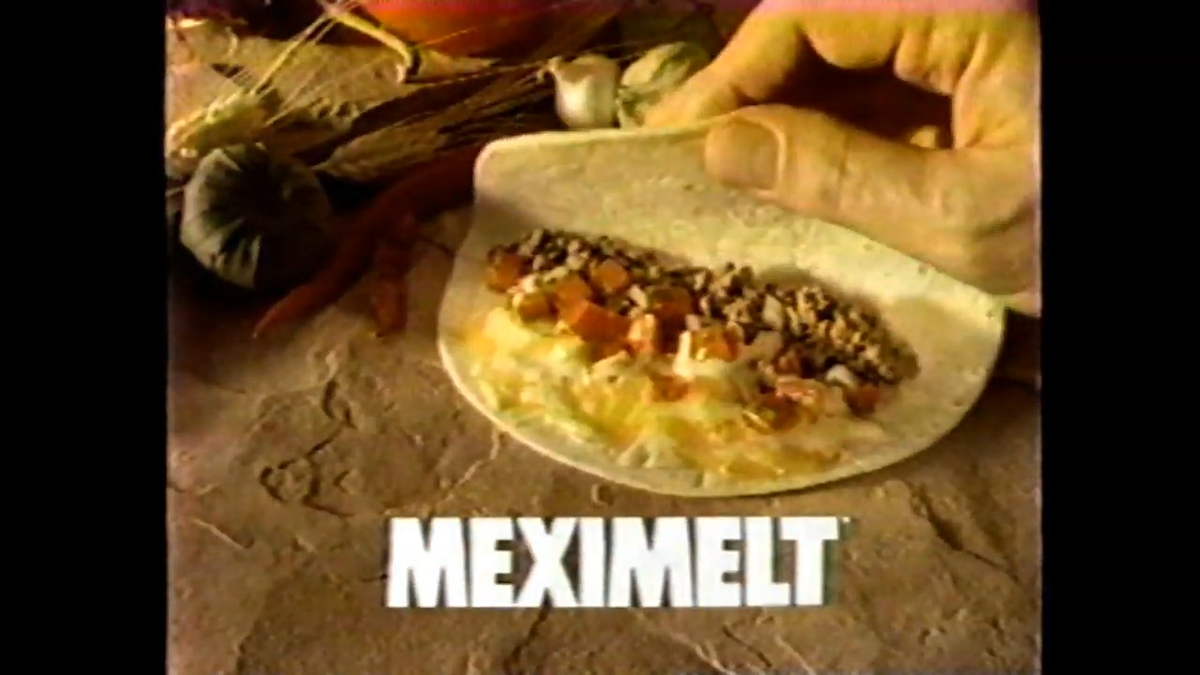 First off, I'm starting to think Taco Bell warrants a separate article lamenting all of its gone-too-soon menu items. Secondly, this is your official warning about the sound quality of the commercial above.
Our friends at The Takeout memorialize this item with all the respect it deserves: "While every Chalupa is beautiful in its own special way, the Queen of All Chalupas is right there at the beginning of the timeline: the Baja Chalupa. The Baja Chalupa (and its sister, the Baja Gordita) was the greatest thing that ever was and ever will be on the Taco Bell menu, and yet, it was discontinued without warning."
The tragedy of the Baja Chalupa is the loss of the distinct and beloved baja sauce. But is it really gone? This Reddit user, who claims to be a Taco Bell employee, posits that the famous Baja sauce is still available under the rebrand of "spicy ranch" (the name supposedly makes it easier for new customers to understand what flavors to expect). Therefore, any Baja-inspired item is popular as a "secret-menu" item to order on your own. Then again, many Taco Bell fanatics argue that the spicy ranch is nowhere near the same as the magic of their beloved baja.
"I know there is a way to sort of concoct one via a custom order, but I'd like to just order one without explaining myself. It's so much better than the supreme. That said, I haven't had Taco Bell in about a year due to lifestyle changes." –panthercougar
"Baja Chalupa (and the other one with the corn salsa, maybe Santa Fe?) was amazing. It was my first time I can remember ever eating cilantro. you can technically still make it on the app (sub avocado ranch for sour cream, but it ain't no baja sauce!)" –trapperjakk
"Keep the cilantro away from me, but you're right about the baja sauce. There is no substitute." –Donut Resuscitate
Year deceased: c. 2014