Some four years after Apple publicly unveiled its vision of free-placement wireless charging in AirPower — and two years after the device was cancelled — the company is reportedly continuing work to bring the technology to market.
Specifics are unknown, with sources saying only that the charger would operate "similarly" to AirPower.
Announced in 2017, AirPower was Apple's attempt at creating a charging mat that served its entire mobile device ecosystem. The project was ultimately cancelled in 2019 after suffering multiple delays, with later reports claiming Apple was unable to overcome issues related to overheating.
Apple began to file and receive patent grants for technology that would underpin a device like AirPower around the time the device was unveiled. Those filings continue to trickle out, with the latest grant issued on Tuesday.
Apple is also researching wireless charging technology that works at greater distances than modern inductive charging solutions like Qi and its own Apple Watch system, Bloomberg reports. The tech could be based on a long and diverse string of patents covering long-range wireless charging methods, the earliest of which date back nearly a decade.
Development of the system appears to be ongoing, as the report says it will likely take several years for the effort to result in a shipping product if Apple chooses to move forward with the initiative.
Apple's next-generation iPad Pro might be the company's first tablet to support wireless charging, a feat that could be accomplished by adopting a "glass sandwich" design. A redesigned iPad mini is also expected to debut later this year.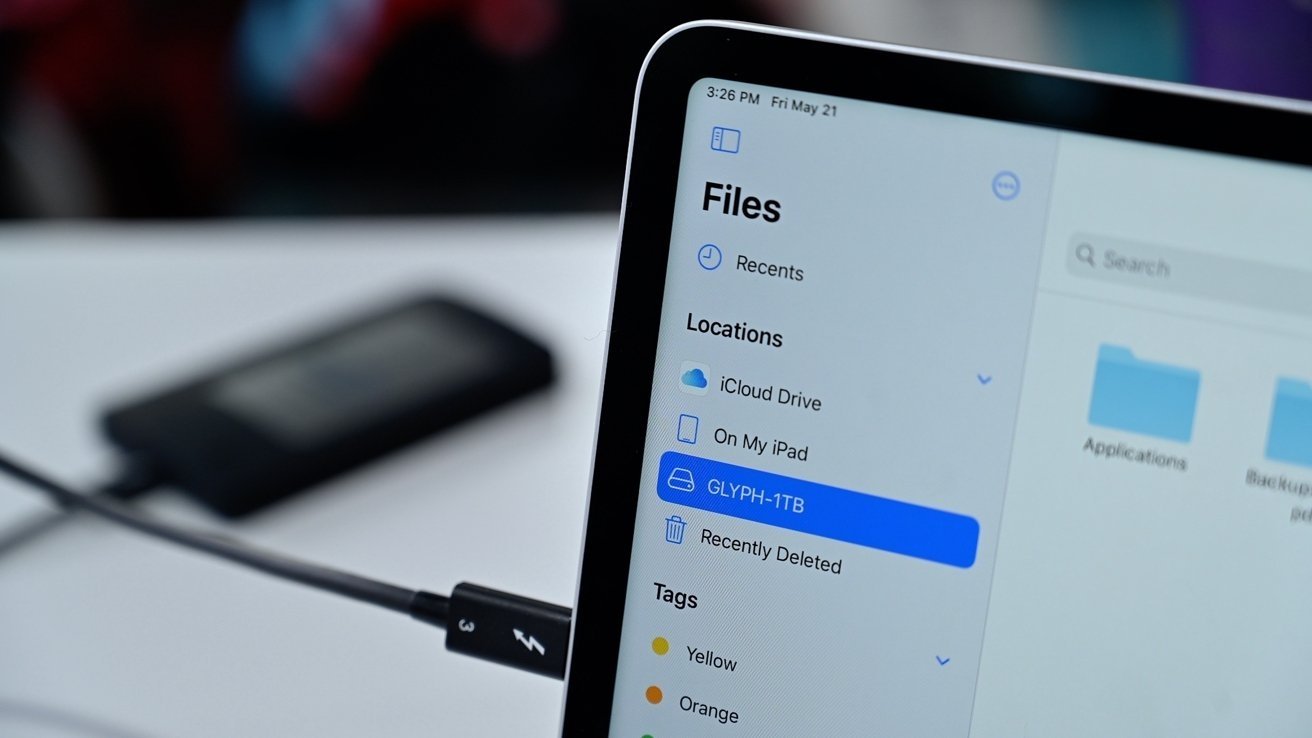 Citing sources familiar with Apple's plans, Bloomberg on Thursday reports the company is working to integrate wireless charging capabilities into its tablets, a product line that saw explosive growth over the past year as the coronavirus pandemic spurred a work from home boom.
To facilitate wireless charging, Apple is reportedly mulling a glass back design for 2022 that would bring iPad Pro's aesthetics in line with recent iPhone models. A magnetic wireless charging system similar to MagSafe is also in the works, though — like MagSafe on iPhone — the system is unlikely to deliver charge rates that rival a cabled setup.
Specifics of the solution went unreported, but Apple could be experimenting with high output wireless power technology that trumps MagSafe's 15W fast charge limit. The company in 2017 acquired a New Zealand startup called PowerbyProxi, which marketed a product capable of delivering 100 watts of wireless power with a 65mm coil. As it stands, iPad's capacious batteries are juiced up via USB-C or Lightning. The report notes that Thunderbolt will continue to see use on next-generation iPad Pro models.
Apple is also developing so-called reverse charging, or "bilateral" charging, capabilities for its top-end tablet hardware.
Initially rumored to debut on iPhone in 2019, reverse charging would enable users to charge a second device, like AirPods or perhaps an iPhone, using iPad Pro's internal charging coils. It was previously reported that both iPhone 11 and iPhone 12 include the circuitry requisite to support such a feature, though it was never activated.
Interestingly, Bloomberg suggests reverse charging on iPad Pro might be compatible with Apple Watch, a device that uses a proprietary charging protocol instead of Qi-based technology employed by iPhone, AirPods and other Apple devices.
The publication tempers expectations by cautioning that Apple's iPad Pro plans could change or be nixed before an expected launch in 2022.
As for iPad mini, the report claims Apple is testing a redesign that incorporates narrow display borders and removes the tablet's home button in favor of an "all-screen" configuration. The company could unveil the device alongside a thinner education-focused iPad as early as this year.
The rumor matches predictions from analyst Ming-Chi Kuo, who in a report published more than a year ago forecast the 2021 launch of a home button-less iPad mini. Kuo expects the diminutive tablet to sport a display measuring between 8.5 inches and 9 inches on the diagonal, specifications echoed in supply chain rumblings in January.
Follow all of WWDC 2021 with comprehensive AppleInsider coverage of the week-long event from June 7 through June 11, including details on new launches and updates.