Satechi has now released its latest iPad accessory, the Aluminum Hub & Stand that lives up to its "hub" name with a bevy of useful ports.
The new Satechi Aluminum Hub & Stand is designed for any USB-C-equipped iPad including the latest iPad Air fourth-generation and iPad Pro. It starts folded into a compact brick, but when needed, the stand can swivel out to hold the iPad in position.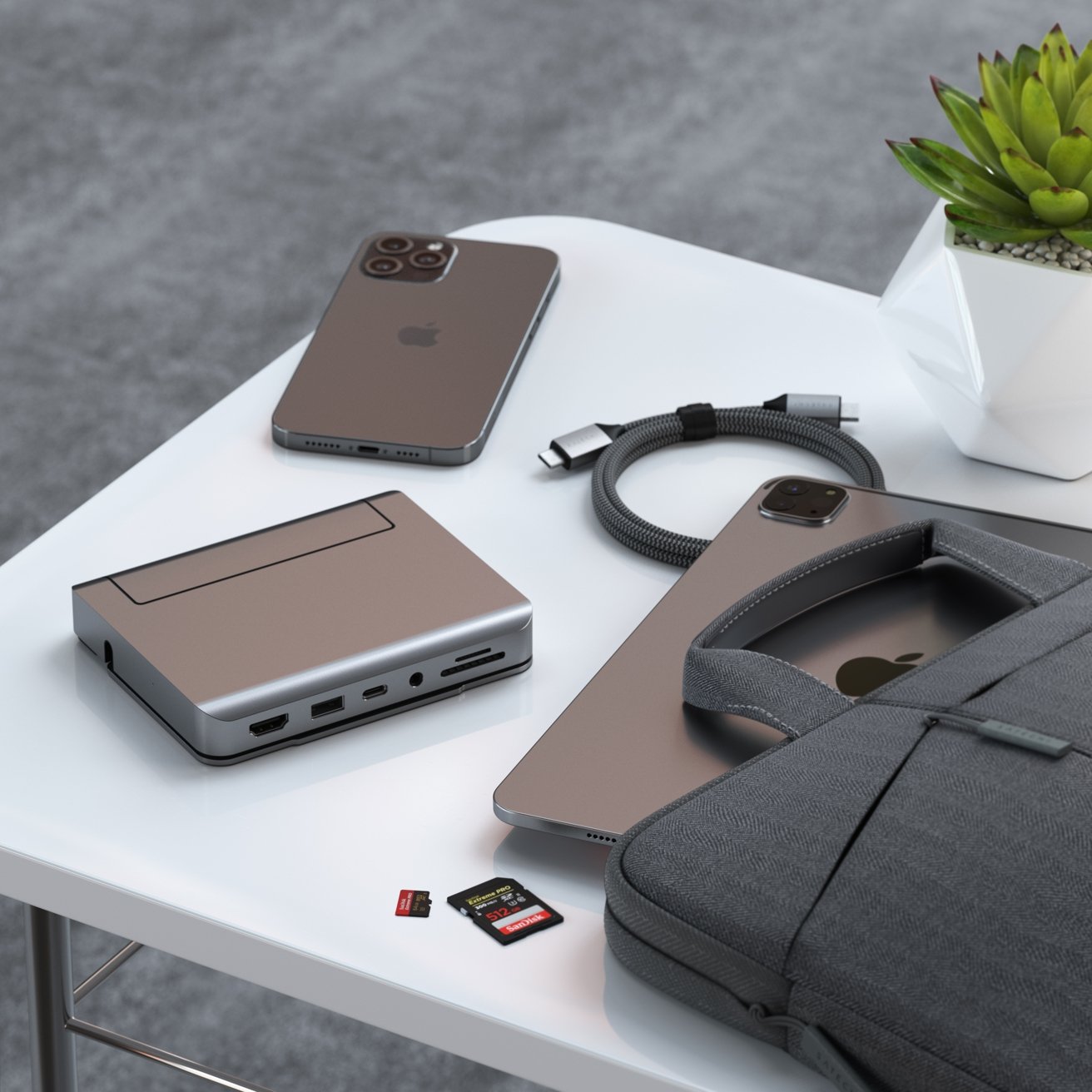 Aluminum Hub & Stand closed for portability
Propped up, Satechi says the iPad can easily be used as a secondary monitor, as a drawing canvas, or a way to FaceTime friends, coworkers, or family.
There are several ports on the rear of the Aluminum Stand & Hub. Satechi has included a 4K HDMI port with support up to 60Hz, a USB-A port with up to 5Gbps data transfer, a USB-C PD port for up to 60W of power input that will be passed to your iPad, a 3.5mm audio jack, and finally both SD and microSD card readers. It connects to your iPad via an aluminum-clad USB-C cable that protrudes from the right.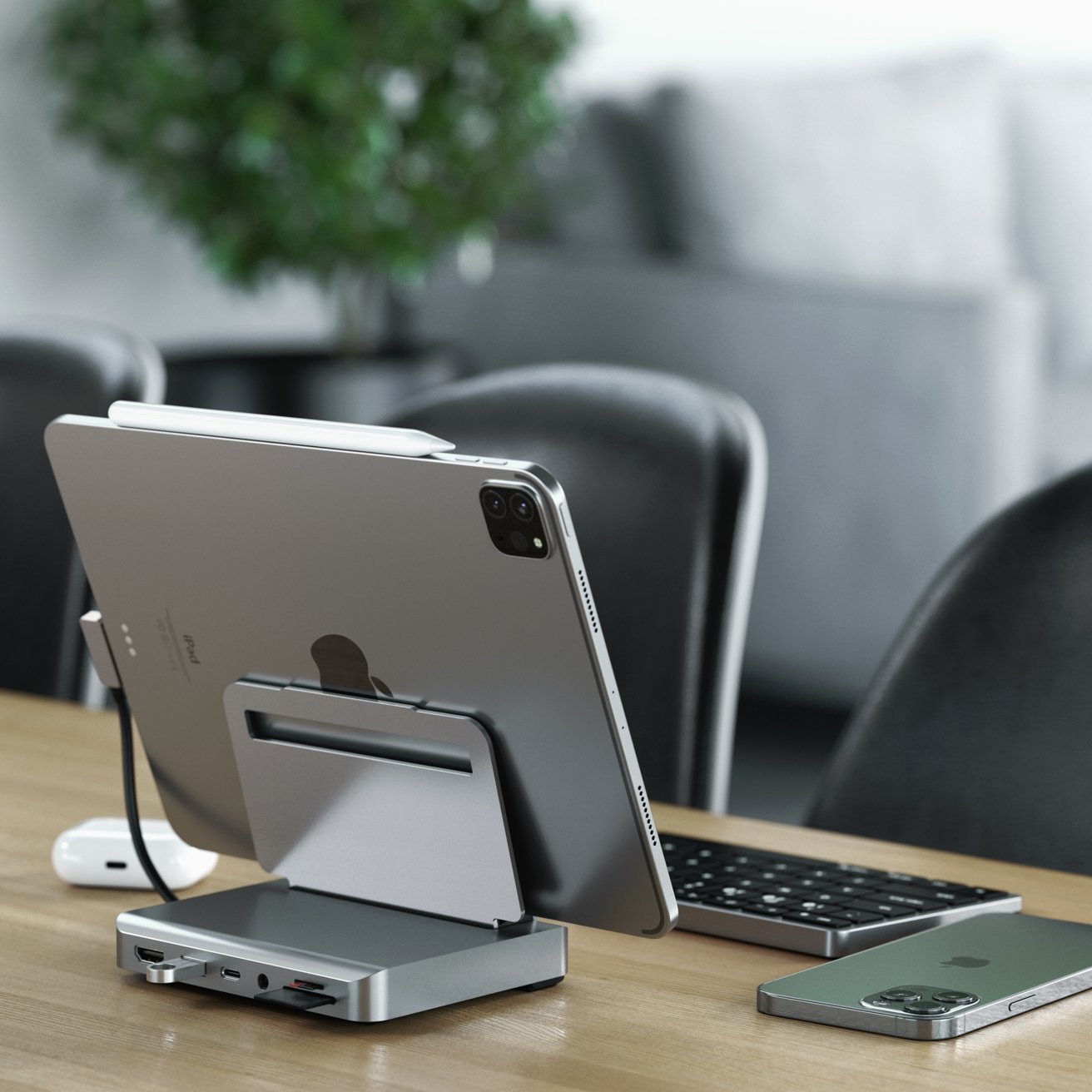 Aluminum Hub & Stand ports
Aside from iPad, you can also use the USB-C hub with any other USB-C device such as a Mac, Microsoft Surface, or an Android phone.
The new Satechi Aluminum Stand & Hub is available to order now for $99 from both Satechi's website and Amazon, though if buying directly from Satechi, save 20 percent with the promo code IPADPRO.