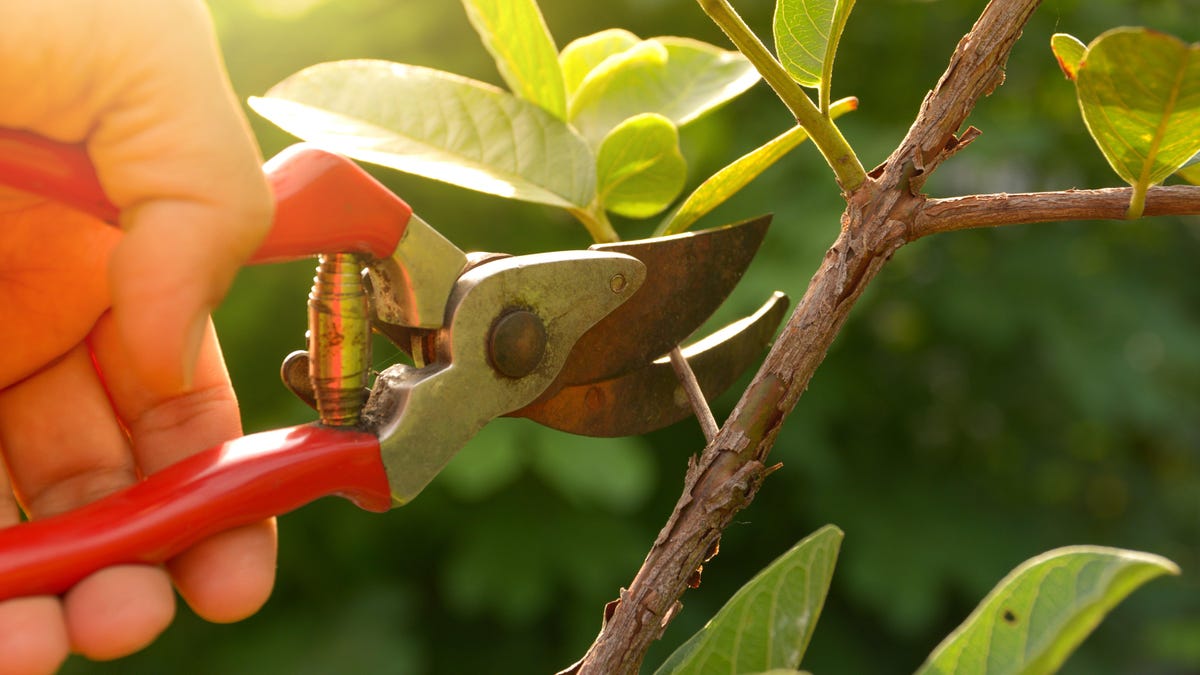 Shrubs should be thinned by cutting smaller branches at the base just above the soil. This leaves more room for the other branches to grow and for more oxygen and light to break through to the bigger branches and leaves.
When to shape and sheer
Sometimes you'll prune simply because you want a plant or tree to grow in a certain direction or maintain its shape or size. You can shape a plant or tree with shears or clippers—or sometimes even power chainsaws—to cut away smaller leaves or branches in a particular pattern. This method is common on hedges, dwarf trees, and evergreens.