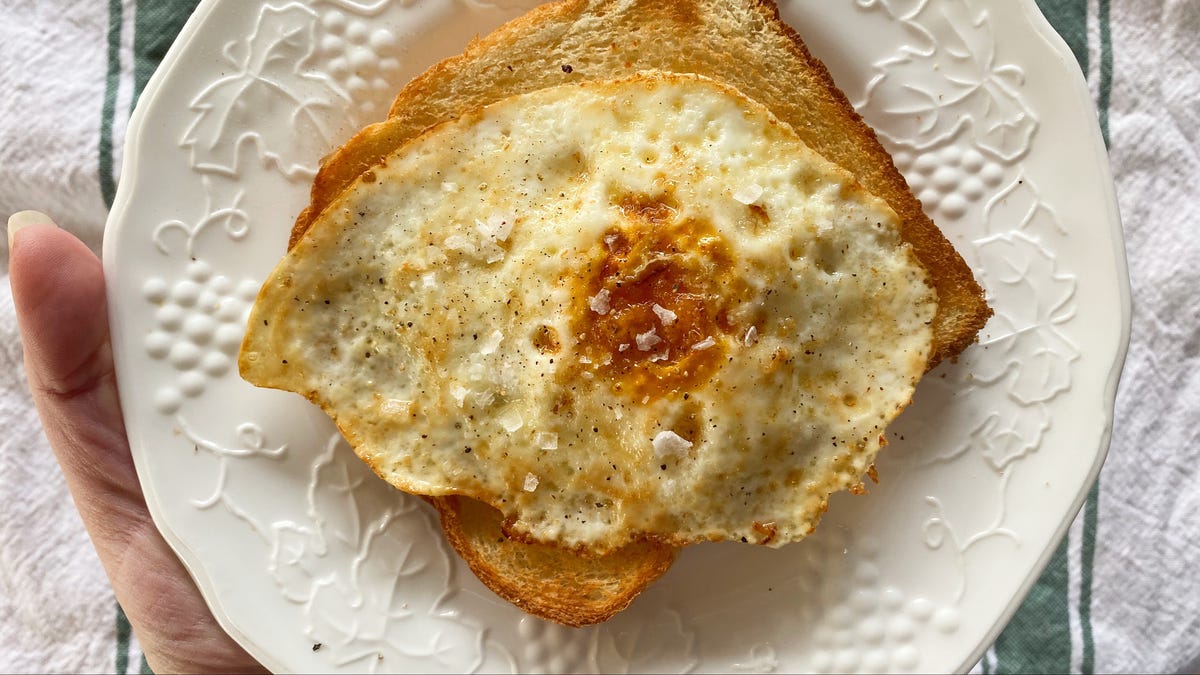 The tweet read:
I swear this isn't a joke, given your history, but try frying and egg with mayo instead of oil or butter – it's my fave.
G/O Media may get a commission
Having been promised I was not being trolled, I decided to give this mayo-fried egg a try. I melted a couple of teaspoons of mayo in a nonstick pan while muttering, "and yet a trace of the true self exists in the false self" over and over, like a mantra.
Once the mayo had melted completely and started to sizzle, I cracked an egg into the pan, then cooked it like I would any other fried egg. As you can see from the photo above, the mayo delicately browned the edges and bottom of the egg, creating a thin, crisp edge around the white.
By cooking an egg in an emulsion of oil, vinegar, sugar, and (yes) more egg, you get a little bit of browning, a little bit of sweetness, and a nice, tiny hit of acid. It is a pleasant egg—delicate, restrained, and delicious. It's not greasy or gloppy, just a lightly browned, lacy-edged fried egg. Unlike cooking one in butter, a mayo-fried eggs steps back a bit and says "Here, egg, you take center stage."
If nothing else, it's good to know that you can use mayonnaise to cook your breakfast. I may run out of butter, and I may run out of mayo, but I am never out of both at the same time.