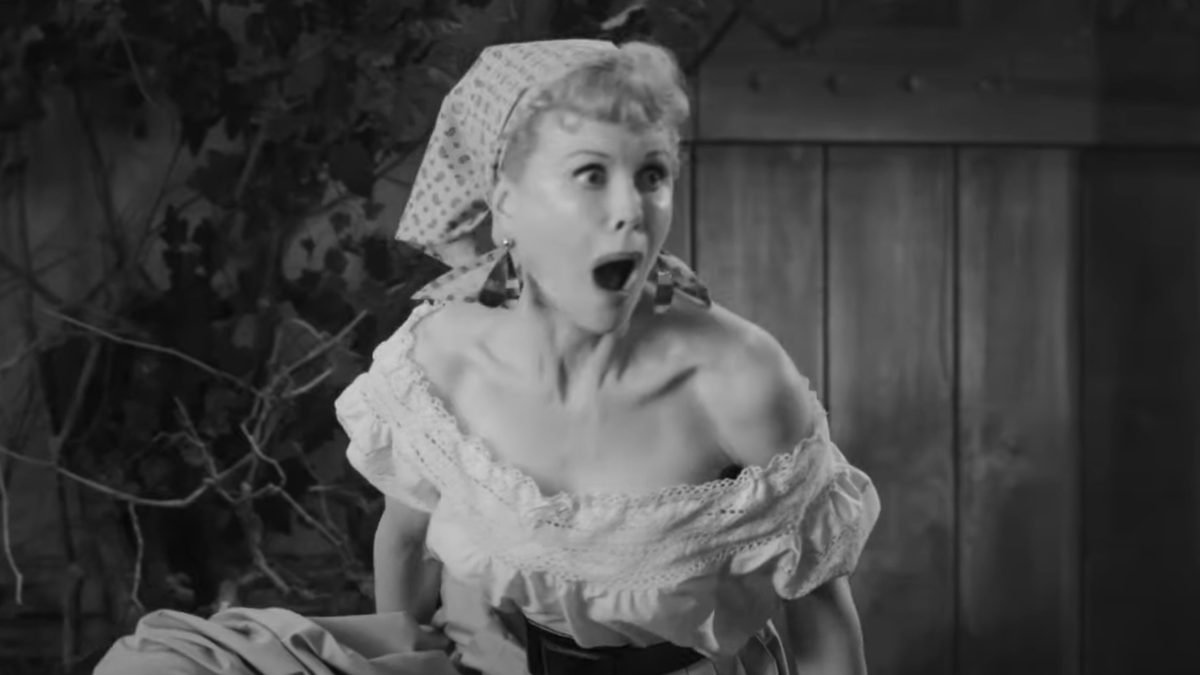 Amazon is also premiering a slew of original TV series content this month, including the sixth and final season of The Expanse (Dec. 10), based on the 10-book novel series by James S.A. Corey. For years my fellow geeks have been telling me this is one of the best sci-fi series ever, so I should probably watch it, huh? (Despite having read five of the books, I stalled out midway through the first season.)
Harlem (Dec. 3) is a new comedy about a group of young, Black singles in NYC that seems to be rushing in to fill the void soon to be left by HBO's Insecure; the show is from Tracy Oliver, the writer of Girls Trip, and the trailer looks pretty promising:
And if all those Hallmark holiday movies put you in the mood for more love stories, Amazon Prime Video will soon premiere With Love (Dec. 17), a new "rom-com series" from Gloria Calderón Kellett (Netflix's One Day at a Time).
And speaking of holiday movies, I can't track down any specific details about Christmas Is Cancelled (Dec. 17), but I really hope it's a parody about the non-existent "War on Christmas," and it stars James Woods, only he doesn't know the movie is a joke. Probably not though. (Maybe Christmas said something racist on Twitter?)
Coming to Amazon Prime Video in December 2021
Arriving Dec. 1
Abraham Lincoln: Vampire Hunter (2012)
Alex Cross (2013)
All Is Lost (2013)
Dr. Seuss' The Cat In The Hat (2003)
Edward Scissorhands (1990)
End Of Days (1999)
Guess Who (2005)
Halloween II (1981)
Halloween III: Season Of The Witch (1982)
Jennifer's Body (2009)
Little Women (1994)
Mistletoe Mixup (2021)
Mr. Popper's Penguins (2011)
Pineapple Express (2008)
Pineapple Express (Unrated) (2008)
Ronin (1998)
Sleepless In Seattle (1993)
Soul Surfer (2011)
Talladega Nights: The Ballad Of Ricky Bobby (2006)
The Hunt For Red October (1990)
The Proposal (2009)
The Royal Tenenbaums (2002)
The Thin Red Line (1998)
The Usual Suspects (1995)
The Waterboy (1998)
Tyler Perry's The Family That Preys (2008)
Under The Tuscan Sun (2003)
What's Love Got To Do With It (1993)
White As Snow (2021)
Sanford: Seasons 1-2
Sanford And Son: Seasons 1-6
The Jeffersons: Seasons 1-11
Arriving Dec. 3
Joe Bell (2020)
We Are X (2016)
Harlem, Season 1 – Amazon Original Series
Arriving Dec. 8
FC Bayern: Behind the Legend, Season 1 – Amazon Original Series
Arriving Dec. 9
The Ferragnez —Amazon Original Series: Season 1
Arriving Dec. 10
Encounter —Amazon Original Movie (2021)
LOL: Last One Laughing Mexico, Season 3 — Amazon Original Series
The Expanse, Season 6 — Amazon Original Series
Arriving Dec. 12
Arriving Dec. 16
Theory Of Everything (2014)
Arriving Dec. 17
Boxing Day (2021)
Christmas Is Cancelled (2021)
With Love — Amazon Original Series: Season 1
Arriving Dec. 19
Arriving Dec. 20
Who You Think I Am (2021)
Arriving Dec. 21
Being The Ricardos — Amazon Original Movie (2021)
Arriving Dec. 23
Yearly Departed – Amazon Original Special (2021)
Arriving Dec. 31
Lady Of The Manor (2021)
Time Is Up (2021)